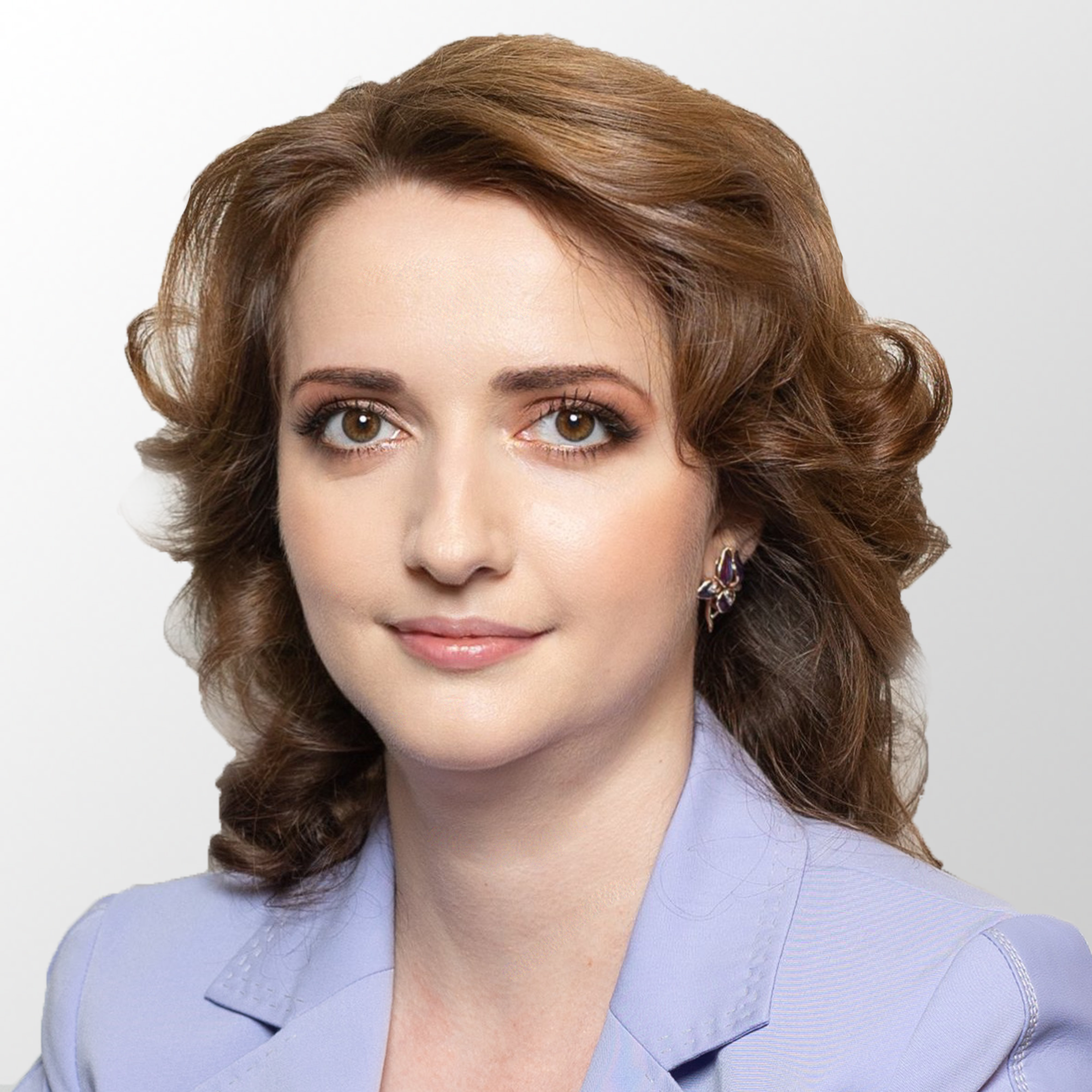 21, 1st Tverskaya-Yamskaya Str.,
Moscow, 125047, Russia

Tel.: +7 (495) 935 8010
Fax: +7 (495) 935 8011

irina_kosovskaya@epam.ru
Handles things in a refined manner, managing to be five steps ahead of the problem
Irina Kosovskaya is a renowned intellectual property protection expert.
Having been professionally engaged in intellectual property matters for over 17 years, Irina has protected many clients in landmark disputes and has extensive experience in successfully representing clients before arbitrazh courts, including the Intellectual Property Court, as well as courts of general jurisdiction. Moreover, she is a well-seasoned expert in representation before the Rospatent Chamber for Patent Disputes as related to both means of individualization and intellectual property items.
Irina also deals with state registration of intellectual property rights, counsels on intellectual property deals and advises on franchising matters.
In addition, Irina conducts due diligence for companies relating to matters of intellectual property and personal data compliance, and advises on existing and potential risk mitigation.
Irina is a certified Russian patent attorney for all existing specializations, which enables her to represent both Russian and international applicants before Rospatent with no restrictions. She is also certified as a Eurasian patent attorney.
Irina's clients are both Russian and international and include pharmaceutical, telecommunications and technology companies; major industrial holdings, FMCG manufacturers; publishing, media, and hospitality (HoReCa) businesses. Irina has advised and represented many notable clients such as Formula One Management, Orange Group, BELUGA GROUP, Sanofi-Aventis, Bayer, Azbuka-Atticus Publishing Group (Hachette Group), Abrau-Durso Group, CTC Media and many others.
Irina's selected work highlights include:
Protecting BELUGA GROUP, a major Russian alcohol company, in a dispute over the infringement of exclusive rights to a trademark.
Advising and acting for Orange telecommunication group's division to protect the rights to trademarks in the Russian Federation in addition to counselling on the client's trademark portfolio in Russia.
Acting for Formula One Management in Russia to protect trademark rights, prevent the import and distribution of counterfeited goods, as well as general advising on intellectual property rights.
Protecting Azbuka-Atticus (Hachette Group) in a dispute regarding the infringement of exclusive rights to a trademark and a payment of compensation amounting to RUB 55mn resulting from the release of a series of children's books.
Successfully acting for a world-famous arms corporation in a landmark court dispute in the Intellectual Property Court.
Protecting Bayer Healthcare and other foreign manufacturers of brand-name drugs in litigations against a Russian generic drug manufacturer that tried to launch these products on the Russian market before the expiry of the clients' patents.
Protecting a well-known European sparkling winemaker whose competitor in Kabardino-Balkaria was infringing on the client's trademark by producing a counterfeit product.
Protecting a luxury lingerie brand in a number of disputes over the rights to trademarks, including representation at the Chamber for Patent Disputes and overcoming a denied registration of the client's trademarks in Russia.
Acting for a renowned watchmaker in a Rospatent case over the denied registration of trademarks.
Acting for Ultracraft CJSC in the legal proceedings to invalidate a Russian patent for an innovative technology used for ultrasonic testing of pipes.
Protecting Essentuki, a well-known mineral water brand in the Intellectual Property Court from mala fide manufacturers of counterfeit goods.
Prior to joining the Firm, Irina represented the Federal Intellectual Property Service (Rospatent) and the Chamber for Patent Disputes in courts as she was with the litigation department of the Federal Institute of Industrial Property. She was in charge of protecting exclusive rights to intellectual property at a major Russian wine & spirits distributor and importer and was in charge of the holding's portfolio of intellectual property rights. As a senior consultant with a foreign law firm, she was in charge of matters related to trademark infringement, with one of her most notable mandates relating to the protection of the IP rights of the largest UK and French alcohol producers, specifically by preventing competitors in Russia from infringing on the clients' products' registered geographical indication. Irina has also advised a world-class tobacco manufacturer.
Irina graduated from the Law Faculty of the Academic Law University of the Institute of State and Law at the Russian Academy of Sciences with honors. She earned her LL.M. from Westphalian Wilhelms University (University of Münster, Germany) and has taken postgraduate courses at the Russian State Institute of Intellectual Property (currently Russian State Academy of Intellectual Property). Irina also has a degree in English translation and interpretation from the Moscow State Linguistics University.
Irina is an IP committee member of key foreign business associations in Russia including: Association of European Businesses (AEB), AmCham Russia, ICC Russia; and is a member of the Chamber of Patent Attorneys.
Irina has been admitted to the Moscow Bar.
She is fluent in English and German.
PRACTICE AREAS