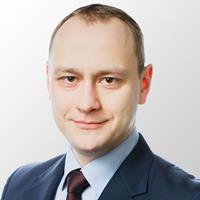 21, 1st Tverskaya-Yamskaya Str.,
Moscow, 125047, Russia

Tel.: +7 (495) 935 8010
Fax: +7 (495) 935 8011

anton_berezin@epam.ru
Anton Berezin has vast experience in advising and representing Russian and international clients in cross-border litigation and arbitration proceedings, as well as coordinating and leading internal and regulatory compliance investigations involving major corporations.
Highlights of Anton's recent experience include:
Successfully representing a client in a USD 200+ million arbitration claim under JAMS Rules (USA).
Representing a Russian enterprise in an SCC arbitration.
Participating in developing strategy for and leading cross-border efforts to protect a Russian investor's interests, including claims in common law jurisdictions and a successful §1782 discovery application in New York.
Participating in representations of clients in New York state and federal courts, and advising CIS-based clients on various issues under New York law.
Advising a publicly traded company on issues of recognizing, enforcing and collecting on arbitration awards in excess of USD 400 million.
Participating in and leading numerous Russia-based internal and FCPA-related compliance investigations.
Anton joined the Firm in 2010. He has been admitted to the New York and New Jersey Bars since 2011. Anton is one of the few foreign attorneys registered with the Russian Ministry of Justice as a foreign attorney advising on foreign law in Russia.
Anton earned his J.D. from Seton Hall University School of Law in 2010. In 2007, Anton completed dual Bachelor of Arts degrees in Political Sciences and Literature from Rutgers University, magna cum laude, Phi Beta Kappa.
Anton is fluent in English and has a basic knowledge of Spanish.
PRACTICE AREAS
News
Rankings and Awards